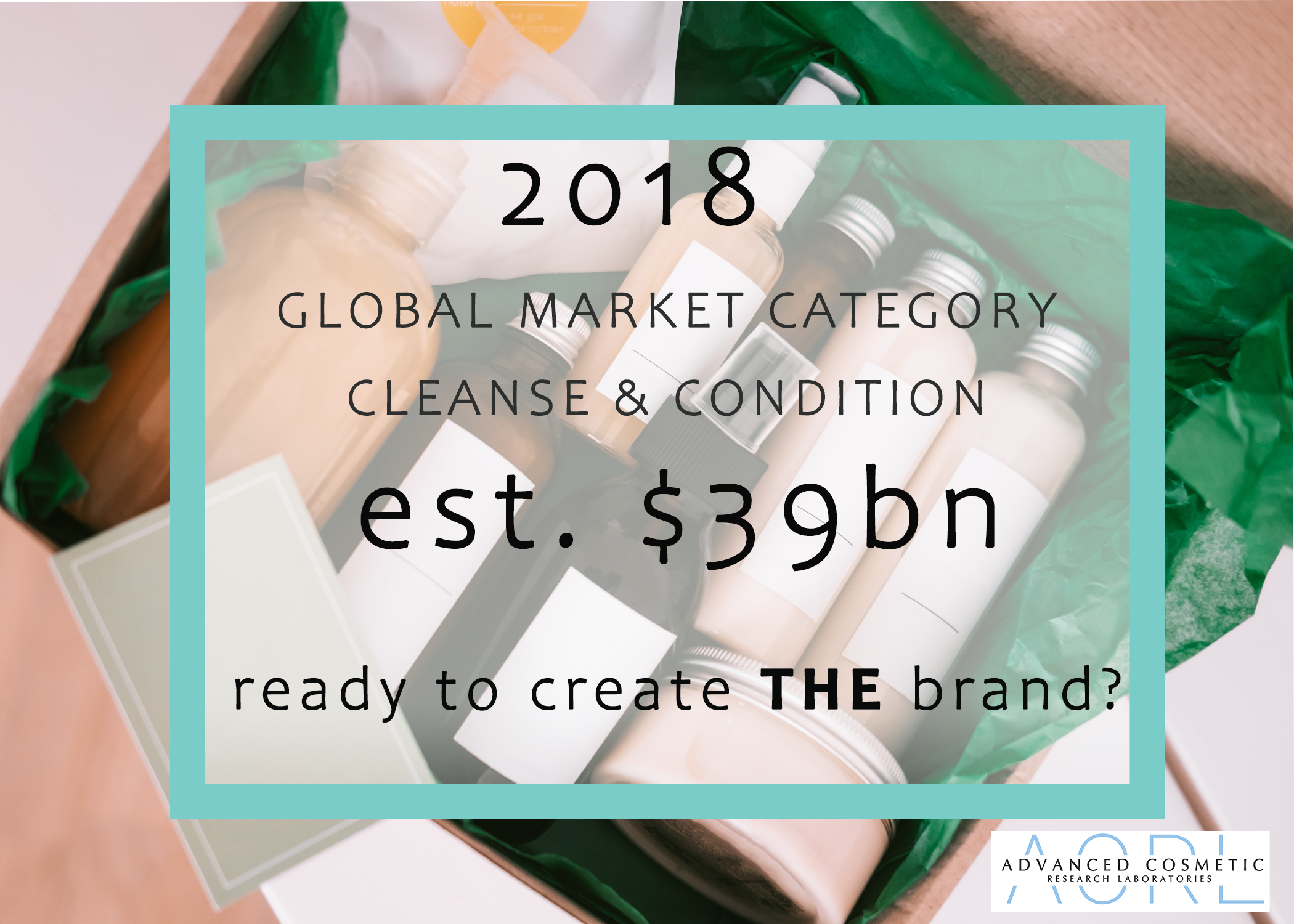 In 2018, private label Shampoo and Conditioner category was estimated at $39 billion globally. 
Above all, this category is expected to rise at least 6% from 2018 to 2020. 
The key market trend of "free-from" is expected to dominate the cosmetic industry.  
Therefore, brand owners looking to capitalize from this growth should gradually formulate or further marketing campaigns for existing private label shampoo and conditioner. Furthermore, consumers are continuing to look for gentler and more caring products to nourish the hair and scalp. Along with "natural hair" trending among consumers, private label brand owners ought to start featuring this on the collection of hair products.
To survive the fast changing pace of hair products, brands need to address the less damaging option concern that consumers are looking for.  As a result, this trend will affect the styling segment with regards to the consumer's daily routine.
TOP SHAMPOO AND CONDITIONER CLAIMS
The top shampoo and conditioner claims have been Botanical and Moisturizing for decades. While these two claims have staying power in the industry, the claim "free-from" is becoming popular.
Furthermore, the claims that have been getting a lot of attention by consumers are:
Paraben-Free
Brightening/Illuminating
Damaged Hair
Vitamin-/Mineral-fortified
Ethical- Animal
Silicone-free
Sulphate/Slufate-free
Ethical – Environmetnally-friendly package
Key Market Solutions
Accordingly, private label brand owners need to take advantage of the market share that is overlooked when custom formulating your private label shampoo and conditioner.
When formulating a private label shampoo and conditioner, focus on joint performance-based characteristics of custom private label product for maximum market penetration. Equally, seek for "brightening" aspects of the claim to join healing damaged hair.
It may be difficult to find a company who private labels with stock formula to have all of the trending claims mentioned above. Due to private label's minimums of 24 to 48 pieces, the formulas are made, stable and sold as is with respect to the ingredient list.
However, having a custom private label product line will make the adjustment possible. Most Contract Manufacturers require 5,000 unit minimums on formulating a private label shampoo and conditioner. ACRL offers a program where you can custom formulate a product between 1,000 to 2,500 pieces depending on the size of the finished good. With pilot-batch programs like ACRL, the flexibility of custom formulating a private label product is practical. Consequently, the amount of initial investment on a new product launch is much sensible than committing to such high volume.
Start acquiring the market share you may be missing out. Contact ACRL for more information on this pilot-program today.